Staff
Director                     Joan Behm
Children's/YA            Patty Hoggatt
Library Assistant       Bev Niesen
Library Assistant       Robin Kantzler
Cataloger                  Emily Hoggatt
Library Board Trustees
Jennifer Trendel, President and Village of Cambridge Rep.
Kris Schaefer-Weiss, Vice President and Village Board Rep.
Jacob Eckerman, Treasurer and Village of Cambridge Rep.
Kristin Martin, Secretary, School District Rep., and Jefferson County Rep.
Sue Christianson, Village of Cambridge Rep.
Image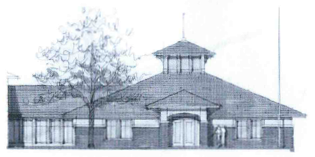 View the construction photos on Facebook
Winter Emergency Opening and Closing Guidelines
The Cambridge Library determines their winter emergency opening and closing procedures by using the Cambridge School District's determination as a guide.

It is highly recommended that on any days the school is affected by the weather the library may be also. Please call the Cambridge Community Library (423-3900) before venturing out to the library whenever the school district is closed or opening late due to road conditions.

Safety first – if the weather man has highly suggested staying off the roads, please call to see if we are open.

If it is a story hour day (Wednesday or Friday) and there is no school or the buses run late, there will be no story time.

Your Library Staff thanks you for understanding the need to possibly open later or close early due to inclement weather.