LINKcat Library Catalog

OverDrive - Wisconsin's Digital Library


Flipster Digital Magazines
More Online Resources
June 20 6:30pm Summer Kickoff-Dane County Humane Center
     Learn about animals of the night and some star animals!
Paper towel donations are appreciated.
2019 Summer Library Program
All programs will take place in the A.R. Amundson Community Room
Family Kick-Off Evening-Star Animals from Dane County Humane Society
Thursday, June 20, 2019
6:30-7:15
Educator Amanda Smith will discuss when animals are active and where they live. Kids of all ages are welcome to meet the animals and ask questions. Summer reading folders will be available starting at 6:00
Preschool Programs with Guest Star Readers-10:00-10:45 a.m. Fridays
June 28 Fly Me to the Moon with Kristin Stockwell, First Friends Teacher
July 12 You are a Star with Officer Tony Reynolds
July 19 3-2-1 Blast Off with Jenna Adas, 4K Teacher
July 26 Out of this World Stories with Shelly Fosdal, Librarian and Board Member
Programs for All Ages-1:30-2:30 p.m. Wednesdays
June 26 Rocket to the Moon Songs with David Landau
July 10 Our Planet Activity Stations with Erica Lien, Teacher and Cambridge Farm to School Officer
July 17 Giant Moon Steps with John Heasley, Enthusiastic Space Educator
July 24 Space Story and The Jetsons-Enjoy popcorn snack!
Reading Incentives for All Ages
*Raffle Groups
          *Read to Me/Elementary School (Entering 5th)=Earn ticket by attending program or reading 30 minutes.
          *Middle School/High School(Entering 6th-12th grade)=Earn ticket by reading 1 hour.
          *Adult=Earn ticket by reading 1 book.
Registration will take place starting June 20th at the kick-off program. Feel free to register after that at the library.
Who needs to register? Everybody
Raffle drawing will be 7/31/19.
Call the library with questions at 608-423-3900. Have a blast!
2019 National Summer Reading Champions
Dr. Kjell Lindgren
NASA Astronaut
National Aeronautics and Space Administration
https://www.cslpreads.org/nationalsummerreadingchampion/
Outer Space Movie Mondays
Monday, July 15 1:00-Apollo 11 (G) Director Todd Douglas Miller
Monday, July 15 3:00-Celebrate NASA's 50th Moon Landing Anniversary with a live one hour webcast.
Monday, August 19 1:00-E.T. the Extra-Terrestrial (PG) Director Steven Spielberg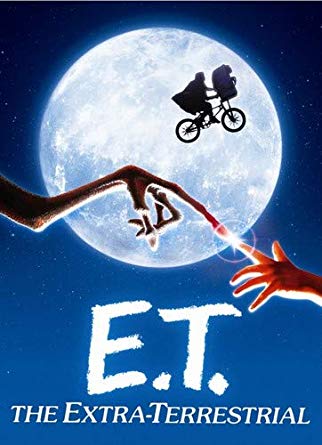 Drive-Up Transaction Window Hours
Monday 9:00am-5:30pm
Tuesday 9:00am-7:30pm
Wednesday 9:00am-5:30pm
Thursday 9:00am-7:30pm
Friday 9:00am-4:30pm
Saturday 9:00am-1:30pm
-Dates and times subject to change.
-Drive-up return is open 24 hours.