LINKcat Library Catalog

OverDrive - Wisconsin's Digital Library


Flipster Digital Magazines
More Online Resources
Employment Opportunity
The Cambridge Community Library has an open part-time position for a Library Assistant.  The position is for approx. 19 hours a week. The schedule is Tuesday and Thursday evenings, some daytime hours, and rotating Saturdays. Looking for a friendly and tech-savvy individual with customer service experience, statistical knowledge, and the ability to be flexible.  Please click on the About Us tab for the complete job description. To apply for this position send resume and  cover letter to dir@cambridgelib.org.  Additional questions, please call 608-423-3900 and ask for Joan.   
Cambridge Community Needs YOU!
            All are invited to attend one of the "LET'S TALK" sessions listed below.  Come share your ideas, questions, thoughts and/or just listen.  These sessions will help gather data that will be shared with the appropriate local city departments, organizations and groups for their consideration.  This is your opportunity to help make our community an even more desirable place that serves and encourages all ages. 
The Cambridge Community Library is sponsoring these sessions with the assistance of the South Central Library System of Wisconsin.  It is our hope that many will attend, both to share and to encourage each other and hopefully make a difference.
ALL sessions meet in the lower level of the Amundson Center, next to the library - handicapped accessible with plenty of parking. Treats and water provided.  Each session will last approximately one hour.  No sign up needed.
             SESSION #1 - Wednesday, July 17 at 10:00 a.m.
             SESSION #2 - Thursday, July 25 at 6:30 p.m.
             SESSION #3 - Thursday, August 8 at 6:30 p.m
2019 Summer Library Program
All programs will take place in the A.R. Amundson Community Room
Preschool Programs with Guest Star Readers-10:00-10:45 a.m. Fridays
June 28 Fly Me to the Moon with Kristin Stockwell, First Friends Teacher
July 12 You are a Star with Officer Tony Reynolds
July 19 3-2-1 Blast Off with Jenna Adas, 4K Teacher
July 26 Out of this World Stories with Shelly Fosdal, Librarian and Board Member
Programs for All Ages-1:30-2:30 p.m. Wednesdays
June 26 Rocket to the Moon Songs with David Landau
July 10 Our Planet Activity Stations with Erica Lien, Teacher and Cambridge Farm to School Officer
July 17 Giant Moon Steps with John Heasley, Enthusiastic Space Educator
July 24 Space Story and The Jetsons-Enjoy popcorn snack!
Reading Incentives for All Ages
*Raffle Groups
          *Read to Me/Elementary School (Entering 5th)=Earn ticket by attending program or reading 30 minutes.
          *Middle School/High School(Entering 6th-12th grade)=Earn ticket by reading 1 hour.
          *Adult=Earn ticket by reading 1 book.
Registration will take place starting June 20th at the kick-off program. Feel free to register after that at the library.
Who needs to register? Everybody
Raffle drawing will be 7/31/19.
Call the library with questions at 608-423-3900. Have a blast!
Global Rocket Launch-Tuesday, July 16 @ 9:32. Commemorate 50th anniversary of Apollo 11 mission to the moon!
Visit the Lucky Charm Estimation Jar! Guess how many blue moons and shooting stars. One guess per person. All ages. Winners will be announced 7/31/19.
2019 National Summer Reading Champions
Dr. Kjell Lindgren
NASA Astronaut
National Aeronautics and Space Administration
https://www.cslpreads.org/nationalsummerreadingchampion/
Outer Space Movie Mondays
Monday, July 15 1:00-Apollo 11 (G) Director Todd Douglas Miller
Monday, July 15 3:00-Celebrate NASA's 50th Moon Landing Anniversary with a live one hour webcast.
Monday, August 19 1:00-E.T. the Extra-Terrestrial (PG) Director Steven Spielberg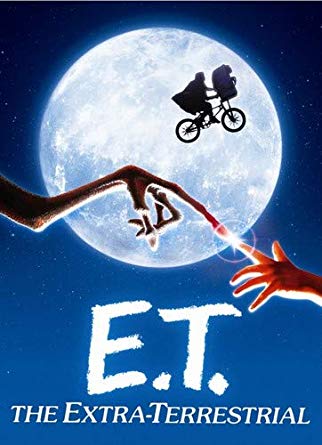 Drive-Up Transaction Window Hours
Monday 9:00am-5:30pm
Tuesday 9:00am-7:30pm
Wednesday 9:00am-5:30pm
Thursday 9:00am-7:30pm
Friday 9:00am-4:30pm
Saturday 9:00am-12:30pm
-Dates and times subject to change.
-Drive-up return is open 24 hours.