LINKcat Library Catalog

OverDrive - Wisconsin's Digital Library


Flipster Digital Magazines
More Online Resources

***Notice***There will be a planned internet/wifi outage here on Thursday, June 28 from 11:00am-3:00pm.  Please plan accordingly.***
Help Wanted
Part-time Library Assistant position open at the Cambridge Community Library.
Approximately 16 hours a week with opportunity for more hours dependent upon scheduling.
Tueday evenings 4-8pm, Thursday evenings 5-8pm, Fridays 9-5pm and one Saturday per month 9-1pm.
Technology skills and people skills a must.  Please send resume or an email of interest to
dir@cambridgelib.org by June 23, 2018 to receive the detailed job description.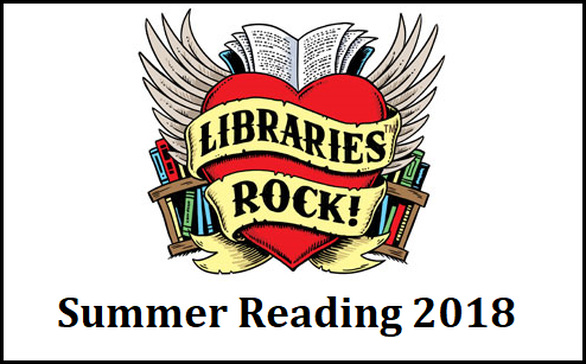 Third Thursday Family Events 6:30-7:15
6/21(Summer Program Kickoff/Boogie in the Barnyard with John Duggleby)
Preschool Programs
10-10:45 a.m. Fridays
June 29 Books and Music with Kim Weiss, Music Therapist
July 13 Water Songs with Anne Moser, UW-Madison Water Librarian
July 20 Let's Read and Sing with Vicki Schuh, Local Musician
July 27 Everybody Play Musical Instrument Day with Colleen Larsen, Nikolay Middle School Teacher
Programs for All Ages
1:30-2:30 p.m. Wednesdays
June 27 Animals Rock-Vilas Zoo
July 11 Reading Rocks @ the Library-Dr. Bob McCallister, UW-Rock County Geologist
July 18 Rockin' the Library with the Magic of Reading-Great Scott the Magician
July 25 Mike's Marvelous Marimba-Mike Neumeyer, Musician
____________________________________________________________
Penny A Page! This is a new fine forgiveness program for ages 5-18 this summer.
*Request punch card at circulation desk.
*Parent/Guardian initials for every 50 pages read. Credit will be applied for every 50 pages.
*Not applicable to lost items.
*Maximum $10
*6/11/18-8/31/18
Reading Programs
*All ages may participate in the reading programs.
*Children are encouraged to read at a level appropriate for them. For those not reading yet, parents may read to them.
*Children may participate in the reading program even if they are unable to attend the Wed./Fri. programs.
*Starting 6/21/18, registration folders will be available. Incentives will be given at time of registration and on last day of program, 8/1/18.
*Raffle Groups
*Read to Me/Elementary School(Entering 5th)=Earn ticket by attending program or reading 30 minutes.
*Middle School/High School(Entering 6th-12th)=Earn ticket by reading 1 hour.
*Adult=Earn ticket by reading 1 book.
Drive-Up Transaction Window Hours**Now Open**
Monday 10:00am-5:30pm
Tuesday 10:00am-7:30pm
Wednesday 10:00am-5:30pm
Thursday 10:00am-7:30pm
Friday 10:00am-4:30pm
Saturday 10:00am-12:30pm
-Dates and times subject to change.
-Drive-up return is open 24 hours.