LINKcat Library Catalog

OverDrive - Wisconsin's Digital Library


Flipster Digital Magazines
More Online Resources
Inclement weather?  Please call us before venturing out at 608-423-3900.
Watch a lot of movies?  Like watching the various awards shows on TV?
Try your luck at picking the Academy Award winners for 2017.  Ballot can be picked up at the library.
Prizes will be award for 1st, 2nd and 3rd prizes!
Official rules posted at the library.  Must be 18+ to participate. 1 ballot per person.  Deadline February 25, 2017 1:00pm.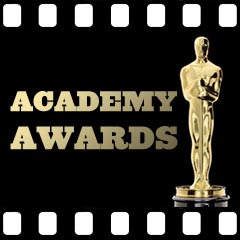 A Night Filled with heART!
Cambridge Community Library
Family Evening Program
Thursday, March 16, 2017 6:30-7:15
Special Guests Grace Leonard and Kristin Stockwell
Join us for stories, craft, and refreshments with a kindness theme. No registration required. All are welcome!
This month the library has a display called "heART" by Grace Leonard and Kristin Stockwell.   There is artwork displayed, library books/movies featured, and a Cambridge Arts Council sponsored art making table focused on the theme of kindness.  Story time will continue the flow of kindness with Grace and Kristin reading books and creating art. We hope you can join us for a night filled with heART.
Winter Story Times 1/18/17-4/7/17
Wednesdays and Fridays 9:30-10:15
We will continue to read through the alphabet. Letter J will be the theme January 18th and January 20th. Join us!

Third Thursday Family Programs in the Evening 6:30-7:15
3/16, 4/20, 5/18
Drive-Up Transaction Window Open
Try our new drive-up transaction window on Mondays, Wednesdays, and Fridays from                     9:30 A.M-11:00 A.M.
-Dates and times subject to change.
-Drive-up return is open 24 hours.